Which Is Better: Blinds Or Curtains?
Get in Touch!
If you're feeling inspired to improve your home with our range of blinds, shutters, screens and much more, you can get in touch with our expert design consultants. We'll be happy to answer any questions you might have.
Contact Us
---
Share this page
Are window blinds better than curtains? When choosing a shading option, it can be difficult to decide which you prefer. Here at Appeal Home Shading, we're firm believers in the benefits of window blinds; after all, we built our business around them. Our customers still ask whether curtains might be a wiser investment, so we thought we'd explain our rationale. 
So without further ado, here are our thoughts about why curtains are better than blinds. Admittedly, we are a little biased, but we'll try to be as fair and balanced as possible.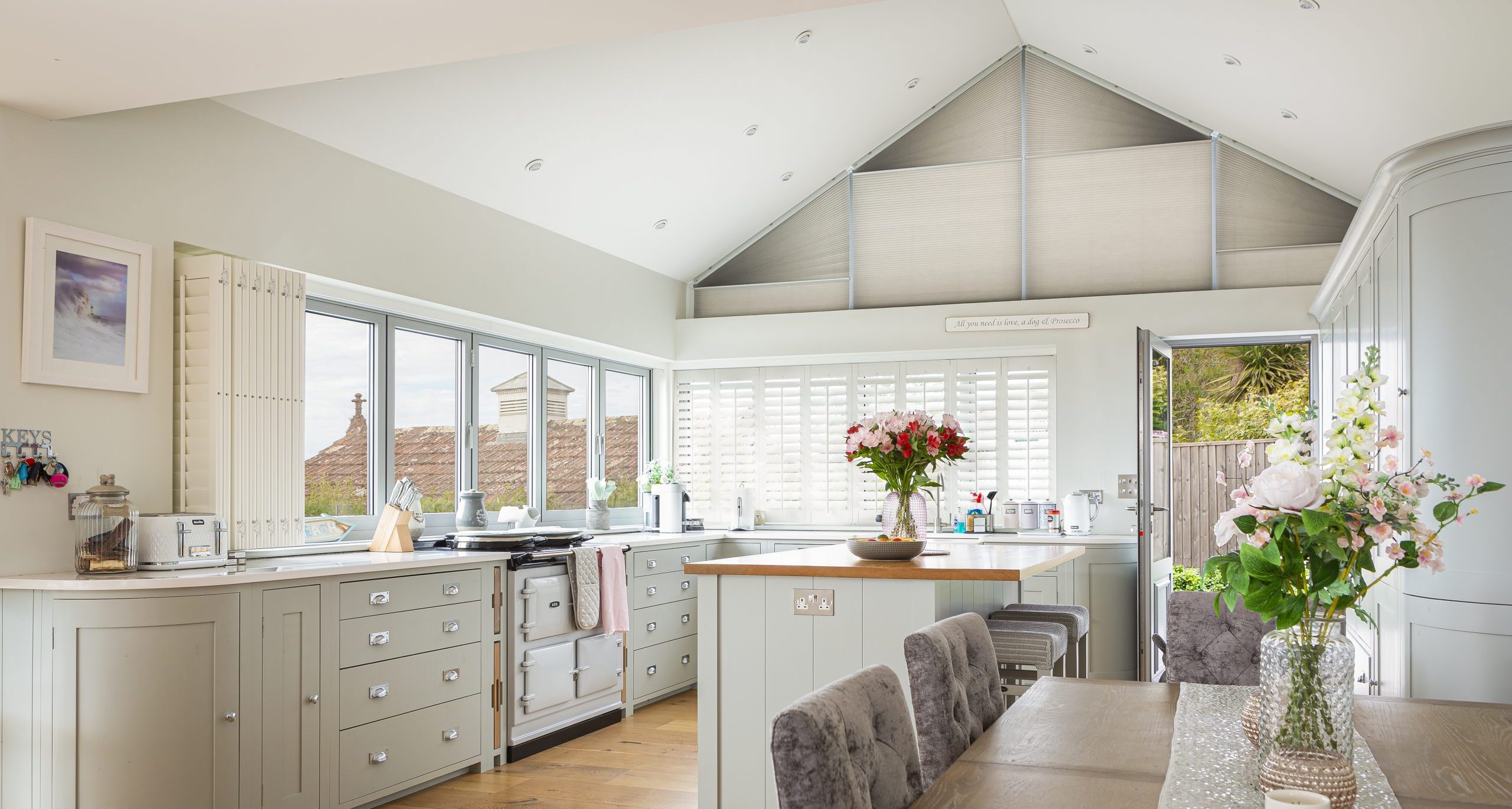 Curtains Vs Blinds
We're quite happy to admit that curtains are still worthwhile despite our preference for blinds. They've been used for centuries and are ideal for maintaining your privacy. Curtains can close your house off from the outside world and help you feel more secure. They also function as an additional thermal barrier, retaining heat and keeping your home cosy. Thanks to technological advances, there are also multiple designs, fabrics and colours to choose from. Plus, curtains have a traditional look, and some homeowners love that. 
So, with all that in mind, why are blinds the better choice? Put simply, they can do everything that curtains do, but they're more durable and have the added benefit of smart control.
The Advantages Of Window Blinds
When it comes to privacy, blinds are a clear winner. They offer a greater degree of flexibility than curtains, so you have more control over how much light comes into your house. For example, cafe blinds allow you to keep yourself hidden from passers-by while still allowing plenty of light into a room. 
Like curtains, window blinds form an extra barrier over your windows that makes managing the heat easier. Designs like our ever-popular honeycomb blinds even have built-in air pockets to make them more energy efficient. And unlike curtains, there's no risk of them accidentally being draped over a radiator and cutting off a heat source. 
Blinds usually last longer than curtains too. Fabric curtains can become moth-eaten and ragged, whereas blinds are typically easier to maintain. The average window blind can be cleaned with a duster in mere minutes, whereas curtains must be taken down and given extra treatment to get them looking their best.
For all these reasons, we are confident that window blinds are better than curtains when it comes to home shading. If you're still undecided, you're welcome to get in touch and find out more. You can call us on 0800 975 5757; our experts are on hand and waiting to speak with you. Alternatively, if you have a project you want to start, you can book a free design consultation or download a brochure now.