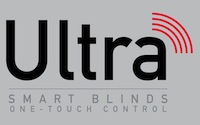 The beauty of choosing your blinds from a highly experienced home shading expert like Appeal means that you never have to settle for less than perfect. Because our bespoke blinds are tailor-made to your exact specifications, you can always be sure of a precise fit whatever the size of your windows or doors. No matter how large.
Appeal completely understand that not all homes come in standard shapes and sizes, which is why our range of precision engineered blinds can easily be designed to suit very large windows, sets of bi-fold doors or sliding doors or even unconventionally shaped windows. And because windows like this may inevitably be harder to reach or access, we complement our large window blinds with a choice of the very latest ULTRA Smart one-touch system allowing remote control without having to connect to the mains electricity. Click here for details.
Whether your room, roof or windows are wide, tall or curved, there is no reason at all why you have to be satisfied with anything less than blinds that perfectly fit, match and enhance your individual architecture in every detail.
Enabling almost limitless possibilities for beautiful and bespoke home shading solutions, the Appeal range of large window blinds includes  Roller and Pleated blinds in a stunning range of patterns, colours and fabrics. So you're not limited by size and you're not restricted by style or shade either.
With our specialist and innovative expertise nothing is beyond our capability, whatever the size and shape of your windows, doors or roof.
If you think you have a 'problem' home or conservatory for blinds, maybe it's time to think again and consult the home shading experts from Appeal.