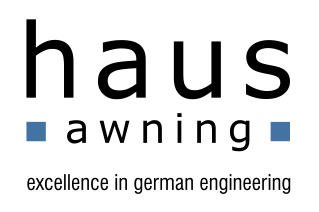 Choose from a spectrum of stunning frame and fabric colours to complement the architecture of your house and the design of your garden and surroundings.
FRAME COLOURS
50 standard colours
Over 150 specials
9 textured colours in neutral tones
OVER 150 FABRIC PATTERNS
150 natural tones & vibrant colours available
Finished with Teflon EXTREME® to ensure fabrics are water and dirt repellent
Created using the Spinneret dyeing process, which locks colour pigment into the fibres for brilliant colour for years to come
Nb. The models of awnings available may be subject to change.   Please note that we currently do not supply Haus Awnings in Scotland.
Click here to see a 2 minute video of our range of awnings.