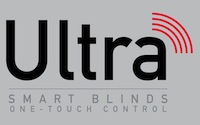 Insulation at the touch of a button
With a huge range of materials to choose from, Appeal offers an array of specialist materials with major practical benefits – but no compromise on style. Among them is the unique Honeycomb Energy Saver – a unique double-layered hexagonal design gives proven insulating properties.
Perfect for bi-fold or sliding doors, the honeycomb structure traps air inside each cell, which delays heat transfer between the window and the room. And, in tests, the state-of-the-art material used in Honeycomb Energy Saver blinds has been shown to provide an 80% thermal barrier.
These properties combine to keep heat in during the winter and, in the summer, limit the need for fans or air conditioning. In fact, fitted across your home, Honeycomb Energy Saver blinds can save you up to 25% on your annual energy bills.
ULTRA Honeycomb Energy Saver blinds come with the convenient control of the ULTRA Smart Blind system. Hidden in the unobtrusive headrail are a quiet motor and slim rechargeable powerpack. Convenient wall-mounted control panels or hand-held remote controls allow you to take instant control over the insulation of your home, or you can opt for a timer, thermostat or light-sensitive programmable control which will operate the blinds automatically, so energy saving does not go out of the window when you're not at home.
To see the Honeycomb Energy Saver blinds with ULTRA one-touch control in action, see below.
Honeycomb Energy Saver blinds with ULTRA one-touch control have no hanging cords or chains to endanger children or, on a less serious note, spoil the aesthetics of your windows. They are available in different levels of opacity – including blackout, which is ideal for bedrooms – as well as a wide variety of stylish fabric colours, to blend perfectly with the look of your home.
For more details on the ULTRA Smart Blinds click here.