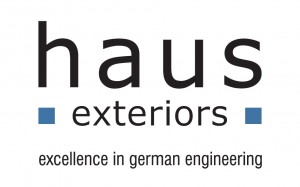 Haus Pergola
The Haus Pergola – the perfect solution for maximum shade and for the sun or rain. Provides a comfortable and usable outdoor living area in a variety of weather conditions.
Gives sun and rain protection. Telescopic leg allows the cover to easily shed even heavy rain
Up to 6m wide and 5m projection (30 square metres or 323 square feet) to provide the largest shade footprint in the Haus range
The fabric is tensioned in side channels with permanent support posts to be stable even in windy conditions. Perfect for coastal locations or hillsides
Quiet automatic operation allows the Pergola to be extended and retracted effortlessly
Available in huge choice of over 300 Haus fabrics and over 50 standard frame colours
Available with LED lighting neatly integrated into the housing to extend use of the outdoor space into the evening
Features of HAUS Pergola
Fully cassetted
Pergola retracts completely away into the cassette when not in use
Coverage
Up to 6.0 metres wide and 5.0 metres projection providing a total area of 30 sq. metres (323 sq. feet)
Concealed mechanical parts
Electronics tucked away inside the cassette
Screws and fixings concealed
Radio controls
Allow you to operate your pergola, heating and lighting from the comfort of your chair
LED Lighting*
Enjoy your evenings outdoors even when the pergola is retracted
Highly energy efficient
Operating life of 30,000 hours
Dimmable using remote control
Automatic weather sensors*
Automatically react to the sun and wind
Sun sensor extends the pergola protecting your carpets and furnishings from the sun's damaging UV even when you are out
Wind sensor retracts the pergola in extremely strong winds
Infrared heating system*
Energy efficient infrared heater
Remote controlled for convenience
Instant heat – no preheating required
Quality testing
Tested to Wind Force 6 on Beaufort Scale
Warranty
*Optional features
Nb. The models of pergolas available may be subject to change.  Please note that we currently do not supply Haus Pergolas in Scotland.