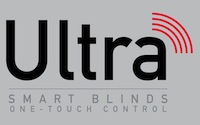 Appeal pleated blinds have a timeless elegance and striking simplicity that is perfectly at home in any setting or décor – from traditional to contemporary, from windows to patio or sliding doors. Advanced Perma-Pleat® technology, unique to Appeal, prevents any gathering or stacking towards the base. While a minimum stack height and ingenious anti-fanning system always ensure our pleated blinds combine designer style with a discreet and tidy appearance.
Amongst the most sought after of our home shading solutions, pleated blinds are the ideal solution to controlling the amount of light admitted by awkwardly shaped windows and doors. Pleated window blinds are a stylish alternative to the nets and voiles of yesteryear's fashion. When in use, they lend a modish feel to your decor, and when they are retracted they neatly fold away to allow you an unrestricted view from your windows.
These blinds are simple and functional, and are offered in a broad palette of colour, also with a variety of available designs.
Our Honeycomb Energy Saver range is great for retaining the heat in a room. We also offer a special range of tailored fabrics to enhance this aspect of these blinds; these are intended to deflect excessive heat during the summer, and provide insulation during the winter.
We even offer blackout options for pleated blinds which are perfect for use in bedrooms. To learn more about other options for your window blinds please click here.
Most of the pleated blinds range are available with motorisation, including the revolutionary ULTRA Smart technology. With ULTRA Smart Blinds you have complete control at the touch of a button, without any need for extra cabling or trunking. For details click here.