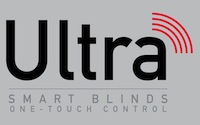 With a choice of sumptious fabrics and patterns our Roman Blinds give classic style combined with the convenience of ULTRA Smart remote control.
Roman blinds offer excellent heat insulation at the window, especially important in the cold winter months, to keep rooms cosy and warm. This can be further enhanced with a heat saving lining. During the summer months the blinds will provide shade and all Appeal Roman Blinds come with a lining designed to prevent the blind fabric fading from sunlight.
Another benefit of Roman Blinds is that they are great for sound insulation – particularly important if your property is in a town or near a busy road.
Blackout linings are also an option. All Roman fabrics can be easily removed for dry cleaning when required.
For the ultimate in one-touch control and ease of use we recommend ULTRA Smart Blinds. With ULTRA blinds you have control at the touch of a button without the need for wiring into with the mains with the associated cabling or trunking. For details click here.