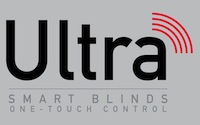 At Appeal we take child safety extremely seriously. Looped cords from blinds pose a risk to young children.
The solution – ULTRA Smart Blinds
With over 30 years of experience in designing and manufacturing blinds for conservatories and around the home, Appeal offers the solution – ULTRA Smart Blinds. Not only do ULTRA blinds offer control at the touch of a button, they also completely eradicate the 'cord risk' to children.
To see ULTRA Smart Blinds in action click here
Child Safe devices and systems
Where blinds do have cords we ensure that the following child safe devices are fitted:
Cleats to tie off any hanging cords 1.5m above the floor level
Tensioning devices to keep looped cords secure
Breakaway connectors that come apart when subjected to pressure
Warning label with all looped cord blinds and cleats
In addition our blinds are manufactured in accordance with the current standards: EN13120:2009+A1:2014
Appeal offers a range of alternative systems that avoid the use of looped cords:
Motorised blinds – including ULTRA Smart Blinds for doors and windows.  To see ULTRA Smart Blinds in action click here
Tensioned pleated blinds
Tensioned venetian blinds
Slow Rise roller blinds
Crank operated blinds
Pole operated blinds

Appeal is a member of the BBSA (British Blind and Shutter Association). The BBSA actively campaigns for child safe blinds – see more details at the Make It Safe website
Free Advice
Finally if you are a past customer or thinking about buying new blinds, and have a question about ensuring that your blinds are child safe then please don't hesitate to contact us at info@appealshading.com or on Freephone 0800 975 5757.