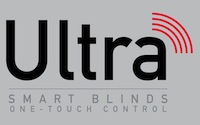 Giving clean lines and simple style, Appeal's Crush Perlex Pleated Blinds will effortlessly blend with all interiors and are particularly suited to the roofs and windows of modern conservatories.
About Crush Perlex Pleated Blinds
Available in 24 contemporary colours, these blinds are available in fabrics with an impressive thermal barrier of over 60%. Their solar reflective backing helps to keep the room warm in the winter by retaining heat, and cool in the summer by reflecting the sun's rays. Therefore also protecting furniture and plants from prolonged exposure — another benefit of this fabric.
The blinds are incredibly easy to operate and adjust; they can be remote controlled with our ULTRA Smart Blinds system which allows operation at the touch of a button or manually operated to suit you, giving you the flexibility to control your own light and shade. Click here for details.
Crush Perlex pleated blinds offer complete versatility: either folding up into a discreet slim head rail and disappearing into your window recess in a small, compact and neat stack, or lowering to any height you wish — offering you fantastic versatility.
Crush Perlex has an attractive textured appearance caused by crushing the fabric which is made from 100% polyester and specially coated with a chemical pigment to reflect light and increase its efficiency in keeping heat out of your room.